Donations
Help keep our servers running!
Donation Stats
Current Goal: $750
Due Date: May 31
Total Donations: $83
Previous Donations
< We Still Need: $667 >
Staff Online
Mark
,
jajolt
,
Pilpest
,
DeathShot
,
digitalshot
,
beast702
,
Suicide
,
Richie
,
RedDevil6193
,
SuperSkreech
552/1488 Total players on 60 servers.
Members Online
Jake,
RedDevil6193
, Yaoi Hole Onii-Chan Senpai,
Suicide
,
DeathShot
,
Mark
, .Prime, youthedog, pickles2014, Magic, Kimzy, Inc,
Kigen
,
jajolt
, Silibrian, The Mafia, Vetman, Zekk,
digitalshot
, isaac, WhataWackaMonk,
beast702
, KarmaOfPain,
Pilpest
, Plaayer, Joker4, xafizzle,
SuperSkreech
, kevin-, DVNO, g1L, Mike is Fr3sh, GoldenRuski, Doodle Bob, Poundcakes, Saggitch, Justin Wallin, Accsick, Consuela, Nipple, Rush, Webflashing, SPlink, GoodGuy-Greg, Lonely Stoner, InstantNoodles!, BonzoFromHell, FatCat, iCreepZz, JuIcY, Volk, Undervoid,
envisioN .
,
Richie
, PersianSkillzz, That Person, 3V0Lu710N, Robin, Acrasulter, Clifford "No!" Kinkade, Raised, A_Clever_Lemon, Wil, Baloonz, nopo, ~Tobey~, GLaDOS, bradbyr1, snapperchad23, Jeff Moore, blakjak690, Mr.Darkjoker, BONER, Mattpwns1, dink, BarToe, CoPyRighted BaNaNa, GIJoe1805, lalalalala, BenTheExpert, espio123456789, Sharp0o, DeMerged, Custom, CosmicSparta, Shean325, leathery_walrus, Steel Door, foobix, excalibuR
Steam Community
HeLLsGamers
140,047 Members
4,978 In-Game
17,537 Online
Featured Sponsors
Latest News
Join us in HG's 2013 CS:S Tournament! Friend of HG to Council are all welcome to come!
→
Read More »

28
For everyone who did not get to participate in the eGO vs HG challenge, here is an opportunity to join in a little fun with our community with at 32v32 challenge!
→
Read More »

23
We are getting ready to battle the edge gamers organization and we need you to help us come out victorious!
→
Read More »

116
"The name's Saxton Hale! Australian, CEO of Mannco, and the man who's going to burn this place to the ground!"
→
Read More »

9
HellsGamers Serious RP server is Back!
Read story →
20 comments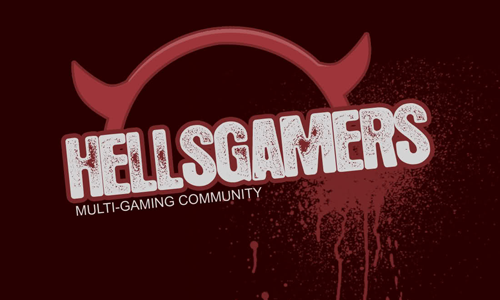 Join us as we play a competitive 10 Man to see who will rain as the champions!
Read story →
69 comments





Feb 15 2013 8:48 PM | Dynas in
Events
Sunday, Sunday, Sunday!
That's right, the dead shall rise not this Sunday, but
next
Sunday! On
February 24th, 7pm EST/6pm CST/4pm PST
all hell will break loose.
Read story →
7 comments





People have been asking for it, so here it finally is!
Read story →
41 comments





Come join us on Sunday Feb. 17th @ 8PM EST on the dust 2 server and play against members of a leadership team.
Read story →
39 comments





Introducing the new Zombie Fortress server for Team Fortress 2!!! Connect: 64.31.16.220:27015
Read story →
11 comments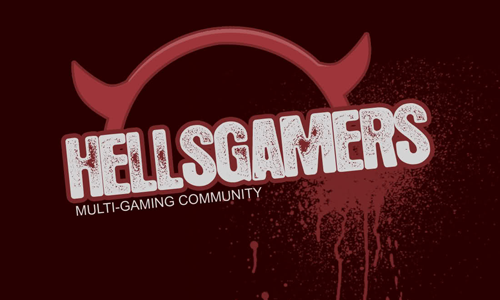 The new store can be found here Store or http://hellsgamers.com/store/ As well, check out your new Client Area, where you can manage all your donations and subscriptions and get support help. The Store is Secure SSL encrypted, as well all your persona...
Read story →
21 comments





Help revive the OG Dust 2 server. There are prizes and events through out the month of February!
Server IP: 67.228.181.76:27015
Read story →
53 comments





HellsGamers purchased a new dedicated server to upgrade one of our current ones. We got the best system we could, Dual E5-2690's (http://www.cpubenchm...h_end_cpus.html) We hope the players enjoy the new hardware and lag free gameplay. Servers tha...
Read story →
39 comments





That's right, our new HG Items premium store is now also available on all of our CS:GO servers. To find out more about HG Items, visit this article. Due to limitations of engine, and differences in the game, trails, and half of the hats are still...
Read story →
6 comments





Homepage